The St. Andrew Quilters meet Mondays in the lower level of the Parish House from 9:00 am to 3:00 pm. Everyone is invited to join. For more information call Connie Will at 687-2402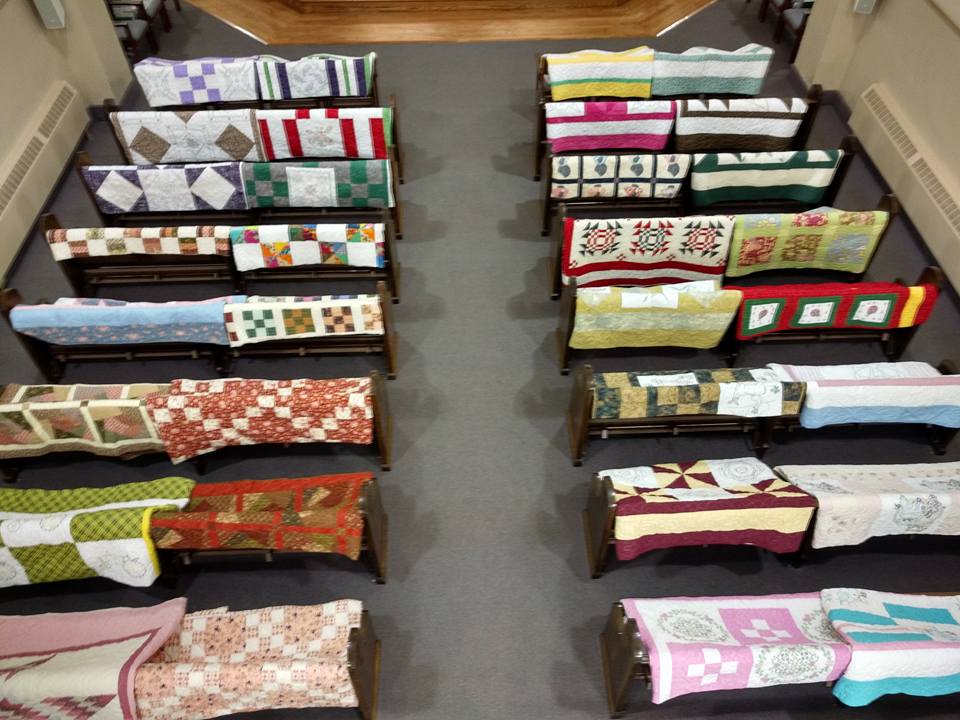 ************************************************************************************************************************************************
In 1975 fifteen members of the St. Andrew Altar Society formed a committee dedicated to hand quilting, quilt piecing and crafts. The goals were to encourage and keep alive the arts of hand quilting and crafting; to enjoy the fellowship of women who had like interests; and, to provide a service to St. Andrew Parish and St. Andrew School. Today eight to ten women, some from the original committee, still quilt on Monday from 9:00 a.m. to 3:00 p.m. in the basement of the Parish House. The women hand quilt eight to nine quilts and piece up to fifty machine quilted quilts a year. Some volunteers embroider blocks and piece quilt tops at home or provide the group with fabric and supplies. Members of the parish give donations to help purchase supplies.
St. Andrew School holds a two day festival in early August. St. Andrew Quilters donate up to fifty machine quilted quilts to the St. Andrew School Festival committee to be used as prizes during two days of Quilt Bingo at the Festival. The ladies also raffle a hand quilted quilt during the Festival. All proceeds from these two events go to St. Andrew School.
New members are welcome and encouraged to join St. Andrew Quilters!